qtpov

Insert scriptlets

December 22, 2017
---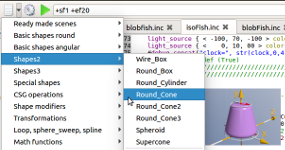 The Insert Text system allows you to insert predefined text into your POV-Ray SDL.
A small descriptive image for the currently hovered menu item is displayed.
The selected text is inserted at the current cursor in the current editor.
---
Token Subsitution
Before qtpov inserts text into your document, it scans the text for @@token@@, where token is any word.
A list of these tokens is presented to the user for values to be substituted.
The tokens filename and date get reasonable default guesses.
Given this text:


the user is presented with this dialog: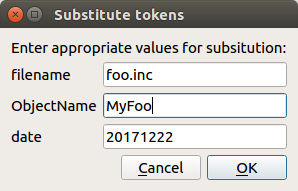 which results in this text.
---
This page created December 22, 2017. Last touched Friday December 22, 2017 03:09 EST